Current Projects Available for Purchase
Darryl Carter …And Then I Wrote
(Deluxe Edition)
Website: www.cbpublish.com/dcsoul
Darryl Carter recently passed (December 2017), but not before he became immortalized in the Blues Hall of Fame here in Memphis. I as prepare the estate and collect the music rights you can stay tuned for covers of the projects and the release of his album via CBP Music as all projects will be moved from mainstream locations for better control and connection to fans. We thank you for your support during this time of reflection.
Artist: Darryl Carter
CBP Music Label
Genre: Gospel, Blues, R&B
The Vince Allen Project 
Below is the playlist for The Vince Allen Project on YouTube. The playlist will update with each video added so check back each week for a new video of what we are working on.
Subscribe to Vince Allen's YouTube: This is the only form of social media Vince is allowed to use at this time. He posts his recital videos and practice sessions and well as live music events. It's a pretty cool channel to check out since it documents from the time he started to today.
Watch the episodes of The Vince Allen Project here on CBP:
Visit Vince Allen's Website: cbpublish.com/vinceallen
Artist: Vince Allen
CBP Music Label
Genre: Rock, Hip-Hop Instrumental
Buy The Vince Allen Project, Vol. 2 on Amazon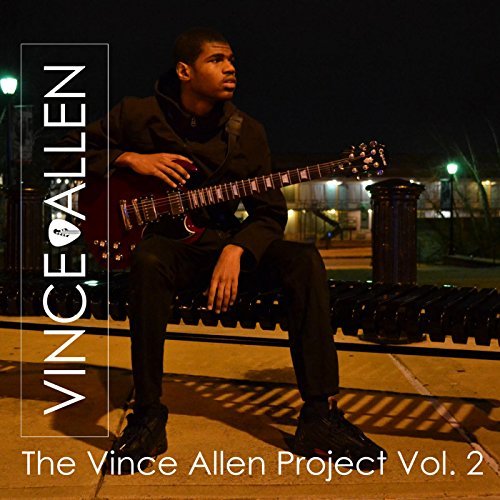 Buy The Vince Allen Project, Vol. 2: Read Digital Music Reviews – Amazon.com
Source: The Vince Allen Project, Vol. 2: Vince Allen: MP3 Downloads
Original Release Date: February 24, 2017 (Being remastered)
Release Date: February 24, 2017
Label: CBP Music
Copyright: ℗© 2017 CBP Music
Total Length: 17:02
Two Songs of Praise EP by Spencer Wiggins
CBP Music (mp3 Download)
A few years ago I acquired the rights to Darryl Carter's music catalog. In it were two gospel songs written by Carter. The singer of those songs was legendary Gospel and Soul artist Spencer Wiggins. The songs are set in the traditional gospel sound utilizing classic recording techniques and a rich, soulful sound. The songs are available here for download.
℗© 2017 CBP Music all rights reserved
Songs written by Darryl Carter
Where Would I Be Without My Friend Jesus (Length 3:09) 
Sin (Length: 4:00 minutes)
Songs performed by Spencer Wiggins
Download Limit: 3
Download Expires: 7 days
CBP Music
Mission Statement: CBP Music is an independent record label publishing and producing music through Tunecore distribution, but has recently begun to host music via the CBP website. We are creating original music with a "houseband" band and building a network with our artists to generate small but significant album sales, with the potential to reach larger audiences.  The goal is to build CBP Music into a long term project that earns substantial revenue and longevity for the artists.
Company Goals and Objectives: Our goal is to have a healthy, successful company that is a leader in customer service and that has a loyal customer following. We can't do that without reaching those who understand the difficult nature of the music business today. Your support is vital in helping us to continue to produce music that lasts beyond the moment.
Business Philosophy: The most important aspect of business is to provide a product that the customer is confident in purchasing and proud to be affiliated with.  The customer's satisfaction is the key to success.
CBP Music will be marketed on three fronts: Website, Social Media (YouTube, Facebook) and through Streaming outlets. The most important location is this site. When a product is available here we are able to manage the product and reach the music lovers immediately. The benefit is a higher percentage of sales for the label which leads to the production of more music.